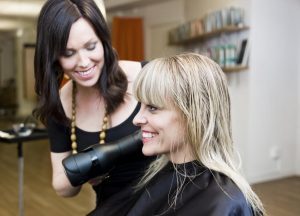 Hair care is an important aspect of an individual's aesthetic. Healthy hair gives the person a radiant look and they feel more confident as a result. If women face concerns like split ends and dandruff, then these are indications that they need to visit their hair salon. We will look at factors that clearly signal the need for visiting a hair salon promptly.
It's Been a While Since Your Last Visit
Possibly the clearest indication that you desperately need to see your hair stylist or require treatment for your hair is the timing of your last visit to a hair salon and how long ago it was. For instance, if you usually get a trim on a monthly basis and more than two months have passed since then, that means it may be time to make an appointment.
While variations are allowed as far as trimming is concerned, if you are having trouble maintaining the quality of your hair or if you feel that the usual shine or feel is absent, then you must go to your salon promptly.
In a nutshell, individuals should follow a simple schedule. If they are accustomed to visiting their hair salon once a month, they should adhere to their current routine. Failure to do so or a lack of maintenance will result in concerns, which may require treatment for your hair.
You Feel like Your Hair Is Not Healthy Enough
This is a significant issue and will vary on a case-by-case basis. For example, if a woman's hair is generally silky and has a certain shine to it, then the opposite would warrant a visit to the salon. Healthy hair is fundamental to having a nice hair style.
A lot of women may encounter dryness, a concern that may adversely affect their scalp. Naturally, this may cause the health of their hair to suffer directly. Dryness indicates that your hair is not receiving adequate moisturizers. With the passage of time, this may lead to the consequences mentioned above.
An effective method of dealing with such a predicament is to assess your hair from its roots to its end. If you sense that the hair is dry, then seeing a hair expert in necessary. In extreme cases, it may go beyond a hair stylist and a dermatologist may be involved as well. They will be able to address the issue of dryness.
However, women should take active steps themselves and make a strong effort to ensure that their hair remains healthy and they do not get affected by such issues to begin with.
Poor Haircut
Another reason you may want to visit the salon is because of a recent hair cut that went awry. In order to fix a lackluster hairstyle, another visit may be required imminently. For example, the concerned individual may require their bangs to be trimmed but the end result may not be up to the mark.
For hair care and other services such as skincare and nail care, visit Pure Concept Salon & Spa right now!