It may be back-to-school time for kids, teens, and college students, but that doesn't mean there should be groans of unhappiness. Everyone can roam the halls looking their best, because not only are we offering specials on products, but your hair you won't want to miss our upcoming special events and offers.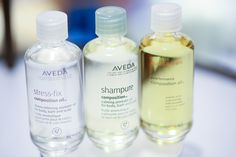 There may be no official holiday during August, but along with it being back-to-school time once again, we're offering you specials that are more than reasonable — especially for our Aveda Pure Privilege members, as this is an offer that's going on all month long. Nope, that's not a typo, when Pure Privilege members purchase any Composition Oil™, they'll receive double the usual amount of points. How's that for a reason to celebrate? However, you must already be enrolled in the Aveda Pure Privilege program to participate in this month-long event.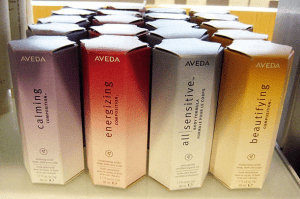 Even if you aren't a member, you can still ensure the first day of school will mean flawless hair. For those college students who blow through hair products in less than a semester, for a new teacher who is looking to make a statement on the first day, or if mom and dad want to look their best at the bus stop, everyone can find some beauty, skin, or hair product they need from August 10-31. That's when we're starting our "litre-ship" program. If that play-on-words isn't helpful, we'll clue you in; our "litre-ship" program is for any client. When you purchase two liters of products during those dates (body care and skincare products included), you can receive an Aveda Air Control™ hairspray, Aveda Control Force™ hairspray, or paddle brush FREE! Who doesn't like receiving goodies that make you look and feel good for no cost?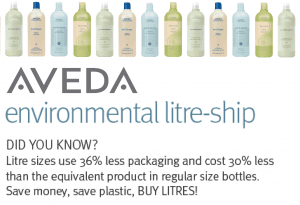 If you're an oddball who doesn't like free things, then this last August hairstyling event isn't for you. Completely complimentary, on August 29, we're offering the whole gamut of skincare and haircare. This hairstyling event will run from 5 p.m. – 7 p.m., and clients who have booked an appointment can receive a mini-massage for the back and scalp, shampoo, a blow-dry styling, a hand massage, and a makeup touchup. Hairstyles at this event will be shampooed and blown-dry; no style will be flat ironed or use a curling iron. What more could you ask for before starting school? Well, heading back to class is about to be even more exciting, because guests at this hairstyling event will receive a special gift for attending. We don't want to ruin the surprise, but prepare have some new supplies in your makeup bag.
Before the school year officially starts up, stop by either of our salon locations to take advantage of these "hair-raising" deals. Be sure to call our Kenwood salon at  513-794-0202 or our Deerfield location at 513-770-2120 in advance to take part in our hairstyling event on August 29!