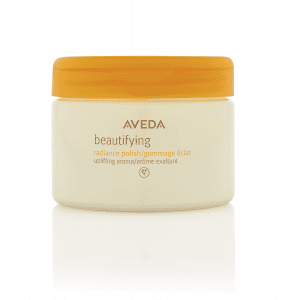 Punxsutawney Phil may have predicted an early spring, but as usual, Ohio has seen some ups and downs in the temperature before the actual first day of spring. However crazy the weather may be, Pure Concept Salon and Aveda have the perfect offers that will leave you feeling refreshed — just in time for spring break and other spring getaways.
Although it was a relatively mild winter, there haven't been many days of complete sun since March began. Instead of venturing outdoors and risking the chance of rain, contact our Kenwood salon and spa location about making a Fantasy Tan® appointment. The self-described inventors of spray tanning, Fantasy Tan® gives people with even the palest of complexions the look of summer without the sun, making it look like you weren't cooped up inside all winter. Automated spray tanning booths and at-home tanning creams can leave streaks, blotches, and even turn palms orange. An airbrush spray tan is directly applied to the skin, but won't have you missing any awkward spots that you can't reach. The technicians at Pure Concept are Fantasy Tan® certified, so rest easy knowing that your spray tan is not only individualized, but it's a spray tan from an educated professional. For Fantasy Tan® pricing and more, click here.
Spray tanning isn't what everyone may have in mind when opting for a spa day, however. For those who aren't on the market for a Fantasy Tan®, perhaps the newest item in Aveda's Beautifying collection is the way to go. In addition to the Beautifying moisturizers and composition oil, Aveda has now introduced the new Beautifying Radiance Polish. Forget everything you ever knew about body polishes, because the new Beautifying Radiance Polish not only improves skin's texture, but the polish also removes pollutants from skin, leaving you with radiant, nourished skin. Like all Aveda products, the Beautifying Radiance Polish (along with every item in the Beautifying collection), consists of all natural, organic ingredients: lavender, bergamot, and rosemary work together to purify your skin. A few Pure Concept employees have already tested the Beautifying Radiance Polish, and are in mutual agreement; the uplifting aroma from this polish is a staff favorite.
If a spray tan or skin polish wasn't what you had in mind for a spring beauty routine, get to either Pure Concept salon this spring for the latest hair care offer. For first-time guests of Pure Concept, the latest Aveda offer is for you. Aveda is offering $25 off a color service of $40 or more for your first color with Aveda. Whether you're looking for rainbow hair, a full highlight, or just need a root touch-up, Aveda wants you to love your hair color. That means first-time Aveda customers will receive $25 off a professional color service — at select Aveda salon locations. (Pure Concept is on the list, of course!) Mention this blog post when you stop by our salons, or visit Aveda's website to view this hair color offer in full.
For all your spring beauty needs — spray tans, hair care, body care, spa services — make an appointment at one of our salon locations today.
*Fantasy Tan® is only available at our Kenwood salon location.
**Aveda hair color offer valid at participating salons. One per guest. Not valid on color services already received. Not valid with other offers, promotions, or discounts.